How to move in big machine with personnel entrance?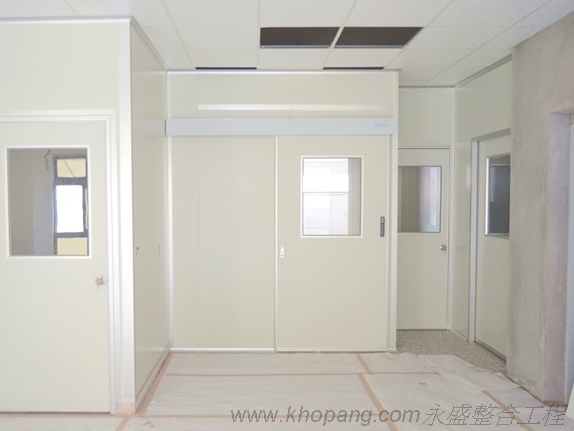 The personnel entrance of interior compartment is usually not large enough to move in a big-sized object, like machine. How to solve this problem?
It's easy to solve this problem by using Khopang's modular panel – Removable panel.
When Khopang builds the modular panels, we can consider your future demand, like moving big machine with existing personnel entrance
Where is the removable panel?
The modular panel partition is completed. Try to find out removable panels.
Removable Modular Panels
It is easy to enlarge your personnel entrance by removing the fixed aluminum and modular panel.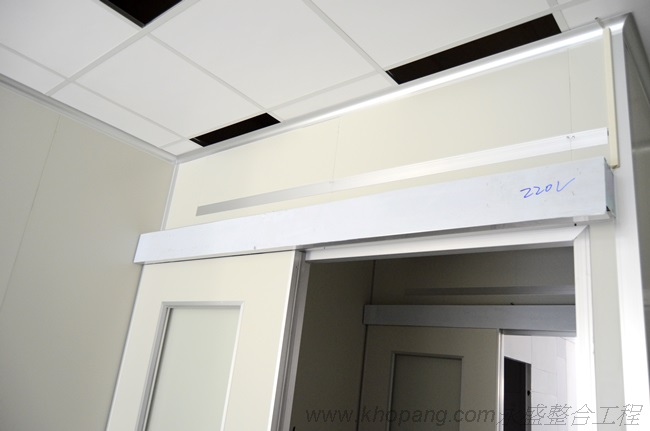 The door dimensions: W1000*H2100mm
Removable modular panel dimensions: W1900*H2400mm
The entrance is larger for machine to move in. You can recover the partition wall any time when finishing moving objects.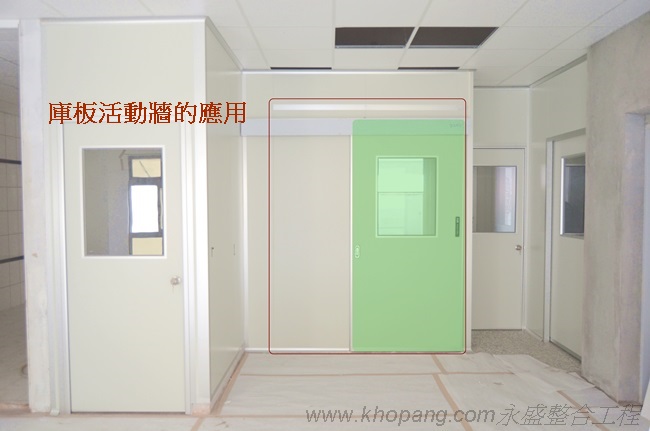 Want to learn more about modular panels? Consult and contact right now!
phone call: +886-4-2335-5588 e-mail: info@khopang.com
Keyword