Large Cold & Frozen Storage:Physical Marathon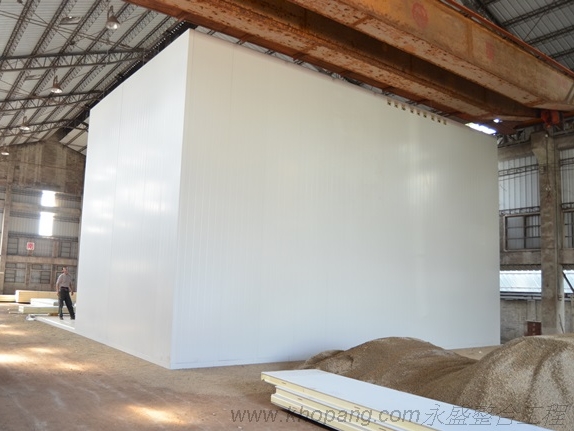 Large cold & frozen storage is usually with ultra-height. The construction of cold room, using scissor lift, is not only the challenge of engineers' skills but also of their physical strength.
The dimensions of this cold room is L12600*W10800*H6300 MM.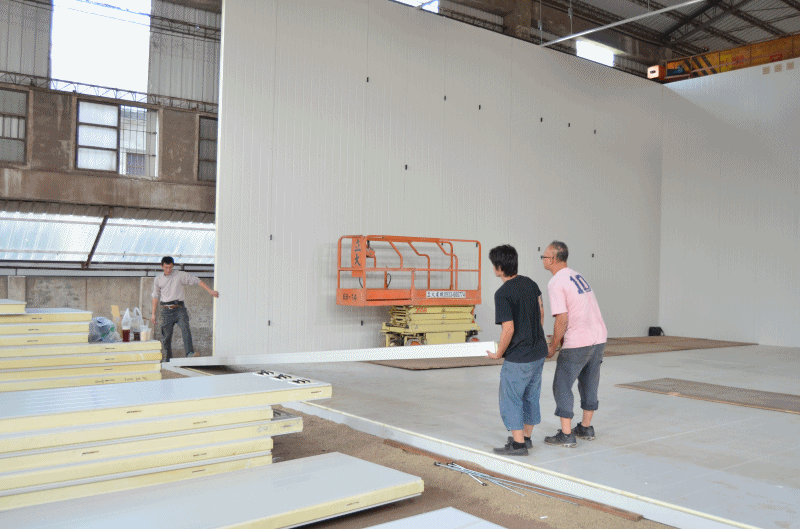 Partition Panels
Each panel weighs up to 81.9KGS. The isolated storage will be constructed by two experienced engineers each by each panels for at least 52 times. Awesome!!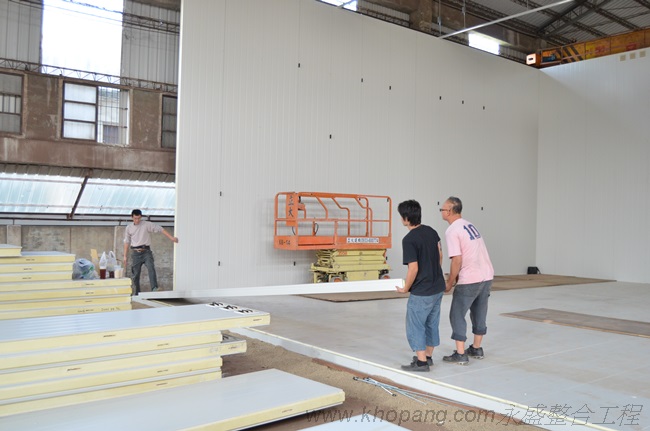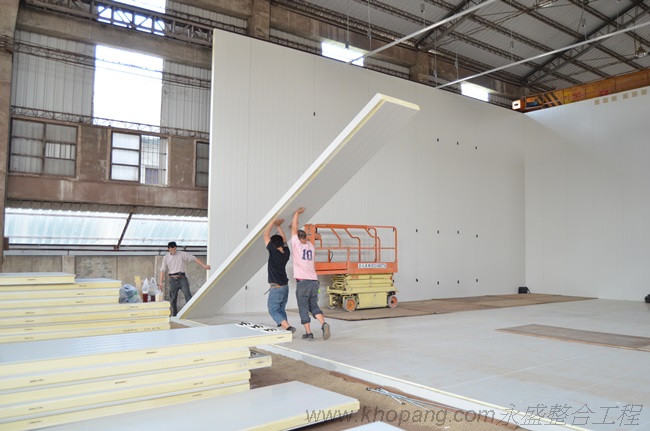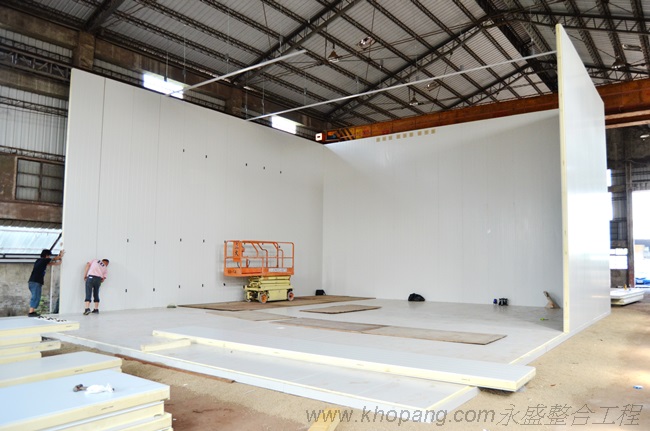 Hanging ceiling from building main structure with scissor lifts.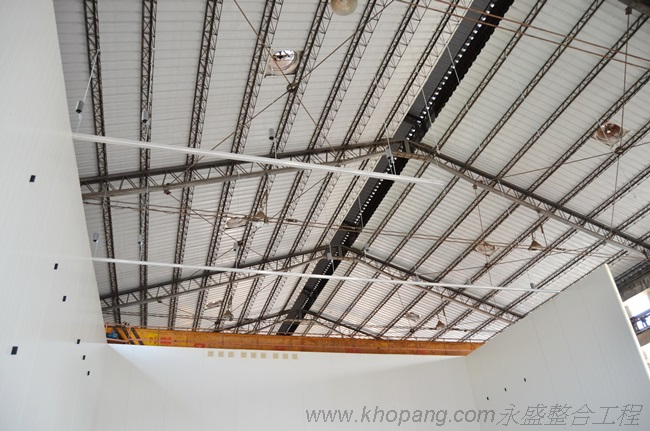 Airtight and insulation
A double tongue and groove jointing method ensures easy quick and stable installation, and a secure airtight joint and excellent insulation.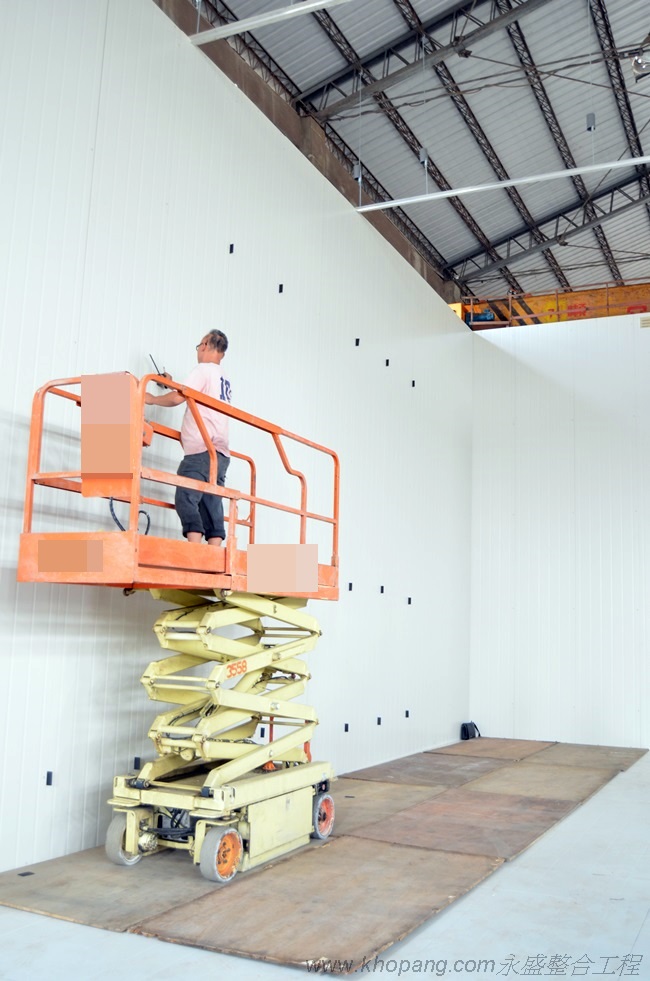 Awesome! A whole new cold & frozen storage completed!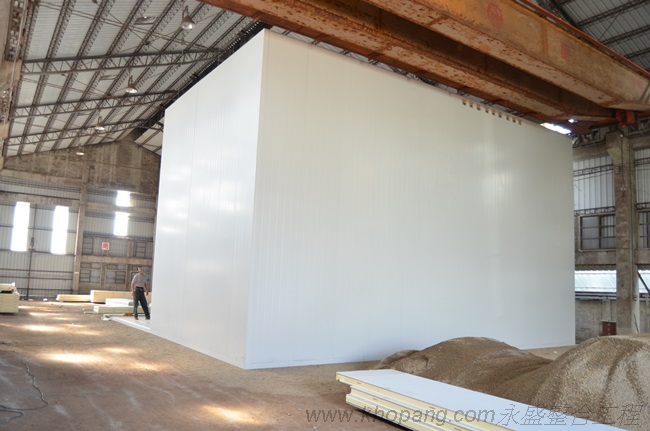 Lear more about
cold & frozen storage
.

Want to learn more about modular panels ? Consult and contact right now!
phone call: +886-4-2335-5588 e-mail: info@khopang.com
Keyword